Free Delivery Offer
We offer FREE In-home Delivery on ALL Merchandise In Southern California.
That means that we will deliver to you in any room you would like for no additional charge no matter how much you spend.
We do not deliver to remote areas of Southern California.
Not sure if your in a remote area that we don't deliver to? Please call us at 844-719-6055 to find out.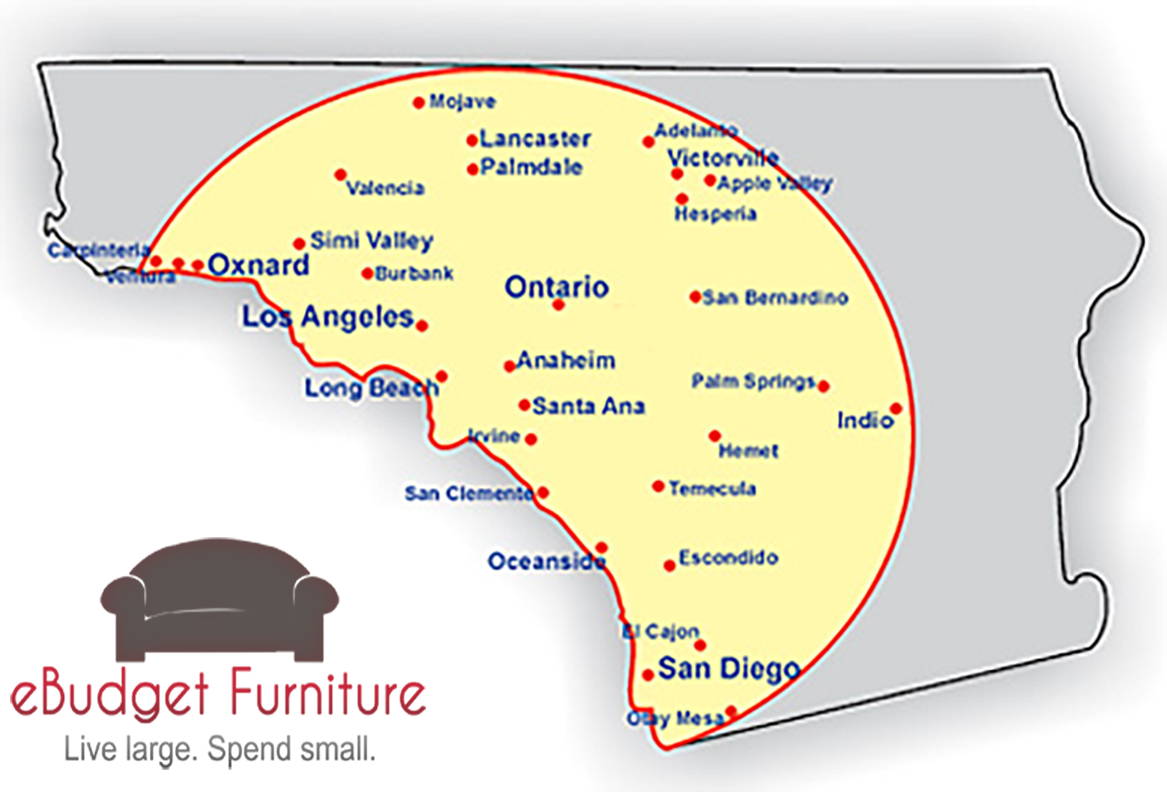 Free Set Up Offer
Minimum Order of $899.00 (BEFORE TAXES) required for FREE Set Up
Remote areas Such as Ventura County and Desert Areas do not qualify for free set up but still qualify for free delivery.
We do not assemble TV Stands, Desks, Bookcases and Furniture Accessories due to very long set up times, but if these items bring your total order over $899.00 all the other items will be assembled.
If your order is under $899.00 we charge a flat assembly rate of $30.00 for unlimited items assembled per order, excluding Tv Stands, Desks, Bookcases and Furniture Accessories
If you choose to assemble the furniture yourself, each piece of furniture comes with the directions for assembly and the proper tool required for assembly.
WE DO NOT ASSEMBLE TV STANDS, DESKS, COMPUTER DESKS OR FURNITURE ACCESORIES INCLUDING: MAGAZINE SHELVES, WALL SHELVES, FURNITURE DECOR, LAMPS, WOOD BENCHES, BOOKSHELVES, BOOKCASES, KITCHEN CARTS ETC...